Certified Secure Destruction Specialist®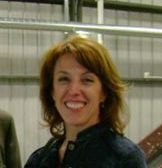 SUMMARY: AAA Certified Confidential Security Corporation (CSC), a Central Illinois provider of secure information and document destruction services, is proud to announce that Heather Fitzanko, CSC Vice President, has successfully completed the Certified Secure Destruction Specialist® (CSDS) accreditation program. This CSDS designation recognizes an individual who has completed the CSDS training program and passed a test on a "broad range of disciplines related to secure destruction."
Peoria, IL (March 24, 2011) — AAA Certified Confidential Security Corporation (CSC), a Central Illinois provider of secure information and document destruction services, is proud to announce that Heather Fitzanko, CSC Vice President, has successfully completed the Certified Secure Destruction Specialist® (CSDS) accreditation program. The National Association for Information Destruction (NAID), a Phoenix-based trade association for the secure destruction industry first introduced this accreditation program in the fall of 2010. NAID created the CSDS accreditation "to promote and acknowledge a comprehensive understanding of the broad range of disciplines related to secure destruction." The CSDS examination consists of 230 questions from seven separate areas.
"Becoming a CSDS is a major achievement," says NAID CEO Bob Johnson. "Passing the examination requires an in-depth understanding of the secure destruction industry, including data protection legislation, secure destruction operations, physical security, records management, risk management, ethics and NAID Certification." He adds, "While there are some industry professionals who have a grasp of one or another of these areas, it is a remarkable accomplishment to demonstrate expertise in all of them."
"We commend Heather for receiving this accreditation. She is very knowledgeable about all aspects of our business — and is always available to assist our clients with their compliance policies and employee training in addition to setting up their data destruction programs," said CSC President Tom Simpson. "Heather's know-how makes it easy for our customers to meet their data security requirements in a painless, efficient manner."
Fitzanko, a Tazewell county native, has worked for CSC since 2004.  Her areas of responsibility include new business development and marketing.  She is also a Compliance Policy Professional, authorized by the National Association for Information Destruction.  In this capacity, she is a consultant to businesses writing compliance policies in response to federal information protection laws such as FACTA, HIPAA/HITECH, Red Flag Rules, and Graham Leach Bliley. The new CSDS accreditation enhances her knowledge in these areas. Heather's background in banking, logistics, and the airline industry provide a solid foundation for her work at CSC.
About AAA Certified Confidential Security Corporation:
AAA Certified Confidential Security Corp. provides secure media and paper shredding services to its customers to prevent data breaches through information protection. CSC continues to grow the secure destruction services it offers clients as well as its ability to assist clients in assessing their security processes and developing legally mandated, written information protection plans. Founded in 1984, CSC has doubled in size during the last five years and currently serves clients located in Illinois, from east to west borders, north to Wisconsin and south to Quincy.
CSC is a company of firsts. A charter member of the National Association of Information Destruction (NAID), CSC was the first company to be certified. Tom Simpson, CSC President, has held multiple leadership positions since its inception. CSC was also the first dedicated information destruction service in the US to be registered to the standards of the ISO Quality Management System. In 2005 CSC received the Peoria Better Business Bureau Torch Award for Business Integrity. In 2010, CSC was named central Illinois' Outstanding Small Business by the Peoria Chamber of Commerce at the Heartland Partnership's Annual Meeting.
After secure document destruction CSC recycles destroyed materials. Find CSC online at www.confidentialsecurity.com or contact them at (309) 691-0909.
###
For more information, please contact:
Heather Fitzanko      309/691-0909
<!–{13123988060390}–>